Doctor for a Day Conference
Saturday Feb 15, 2020
8:30 AM – 12:30 PM

(Followed by the networking lunch)
Georgia State University Indian Creek Lodge 
900 S Indian Creek Dr 
Stone Mountain, GA 30083 
---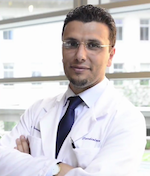 My name is Heval Kelli and I am one of the cardiology fellows at Emory University. I wanted to share a simple and innovative way for doctors to be engaged in inspiring the next generation of doctors.
The Doctor for a Day conference provides high school and college students, with an interest in pursuing a medical career, the opportunity to meet with accomplished physicians, medical admission board directors, and medical students from all over the state!
It provides a unique opportunity to network, establish mentorship, and provide guidance for students at all stages of their premedical journey. The conference is co-sponsored by GA ACC. https://www.ypiprogram.com/d4ad.html
If you are a medical professional, here are four simple ways you can choose to support the conference:
1. We invite you to attend the networking lunch segment (12:30-1:30) and meet students from underserved backgrounds interested in medicine. We ask medical professionals to either wear white coats or scrubs so the students can recognize you.
2. Fund the Young Physician Initiative and the conference by donating to our organization. YPI is part of U-Beyond Mentorship, a 501(c)(3) public charity organization. Financial donations are tax exempt (Tax Id: 81-2964358) https://www.ypiprogram.com
3. Donate raffle items (new preferred) such as MCAT prep books, anatomy cards or stethoscopes. Items can be mailed to:
Attn: Heval Kelli, YPI
5345 Catalpa Court
Lilburn, GA 30047
4. Be part of the YPI Volunteer Professionals and be involved when you have time. https://www.ypiprogram.com/volunteer-professionals.html
Thank you for your interest and support of the mission to inspire the next generation of doctors.